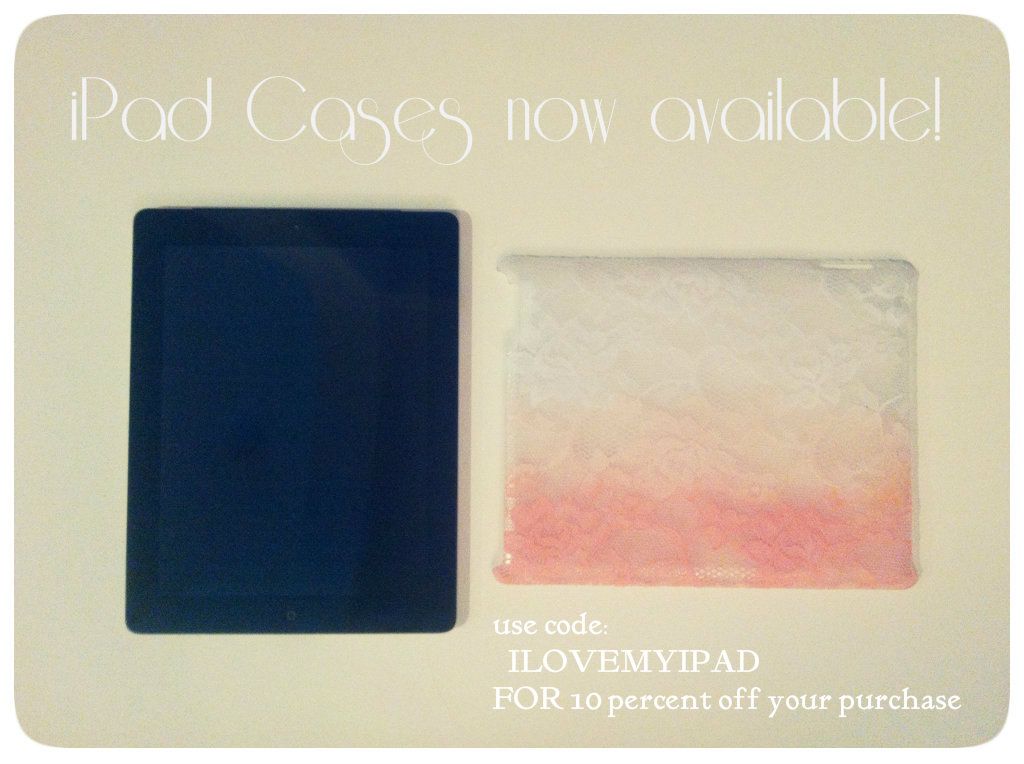 I am so excited to share that I finally got to expand a bit more. Being open only a few months I had no idea that this little Etsy store could get big this fast and now that it's getting bigger so must I. I am so excited to announce what my niche is…
Cases. Cases for all your favorite things.
Over the next few months I will be expanding with cases for your favorite electronics and then I will be adding a line of fabric cases for various things like your make up, or pencils, or makeup brushes. All your favorite things get to have a "place" and be in style while doing it.
Okay, okay enough of my blabbering. It's giveaway time.
I will give away 1 iPad case in any Ombre' colored lace you want. It fits iPad 2.
Each entry requires that you comment that you did so. So, if you become or are a follower of this blog, please comment below that you did so and how you follow. If you did any of the additional entries, please comment which ones you did. I will choose a winner one week from today's date. I will email the winner, so no no-reply comments.
>>>Be a follower of this blog.
>>>Please comment below which prize you wish to win and tell me which color you are dying to have it in.
>>>Check out my shop and comment below which of my other items you like, if any.
>>>Like me on Facebook here
>>>Tweet about the giveaway then comment the link
>>>Pin something from my blog