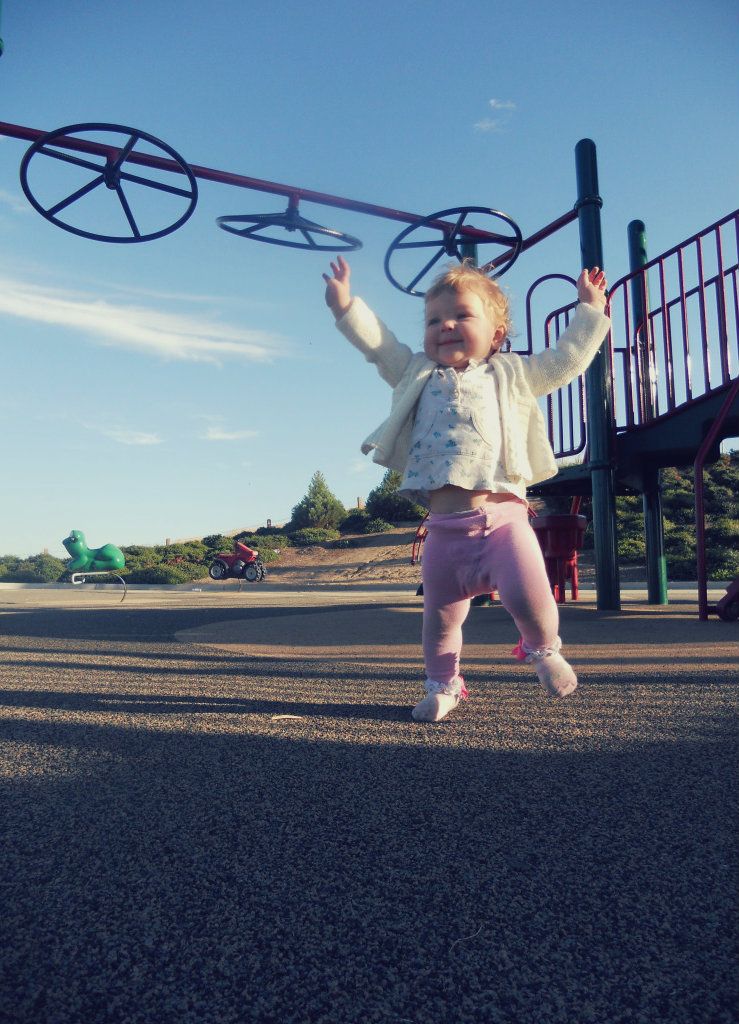 I don't ask for prayer very often. I usually like to keep worries to myself, but as a crucial date approaches I can not help but become filled with worry and wonder.

In September, a day before my youngest 1st Birthday she had a doctors check up. Normal shots and normal questions, but I mentioned to the doctor how focused she is and how she doesn't answer when we call her name. He began to test her hearing and shared with me that he was indeed worried about whether she could hear. Her ears look normal on the outside, but no banging or clapping or screaming her name can get her to turn around.
Ever since that appointment we have not been able to get her to turn our way unless it's the occasional super loud clapping or sometimes saying "Bababa", but even then it's not certain that she heard it but more over was looking around....
Her hearing appointment I could not get booked until the 23d of October at 10am and me and her father have been anxiously waiting and praying.
Praying and then worrying and then in reverse.
Day in day out.
I try to forget about it, but when every day she does not...
Respond.
I worry more.
If you fellow readers, friends, family and bloggers could pray for her and this up and coming appointment, we would deeply appreciate it.
Even if it does turn out that she is deaf or hard of hearing it just means I will love her more and begin a new journey and increase my sign language vocabulary that much more.
It means difficulty and challenges but also that overcoming them will mean so much more to us.
I am not in fear of what could be, but only carry fear of the unknown in my heart.

She is my little "sauce" as she has been nicknamed since birth.
The apple of my eye.
Her character is addicting to know and her smile melts my heart.
If you know her, I am sure you know what I am talking about.
Meanwhile, if you could all pray for her hearing and that parental worries subside.
Thank you all my lovely readers.