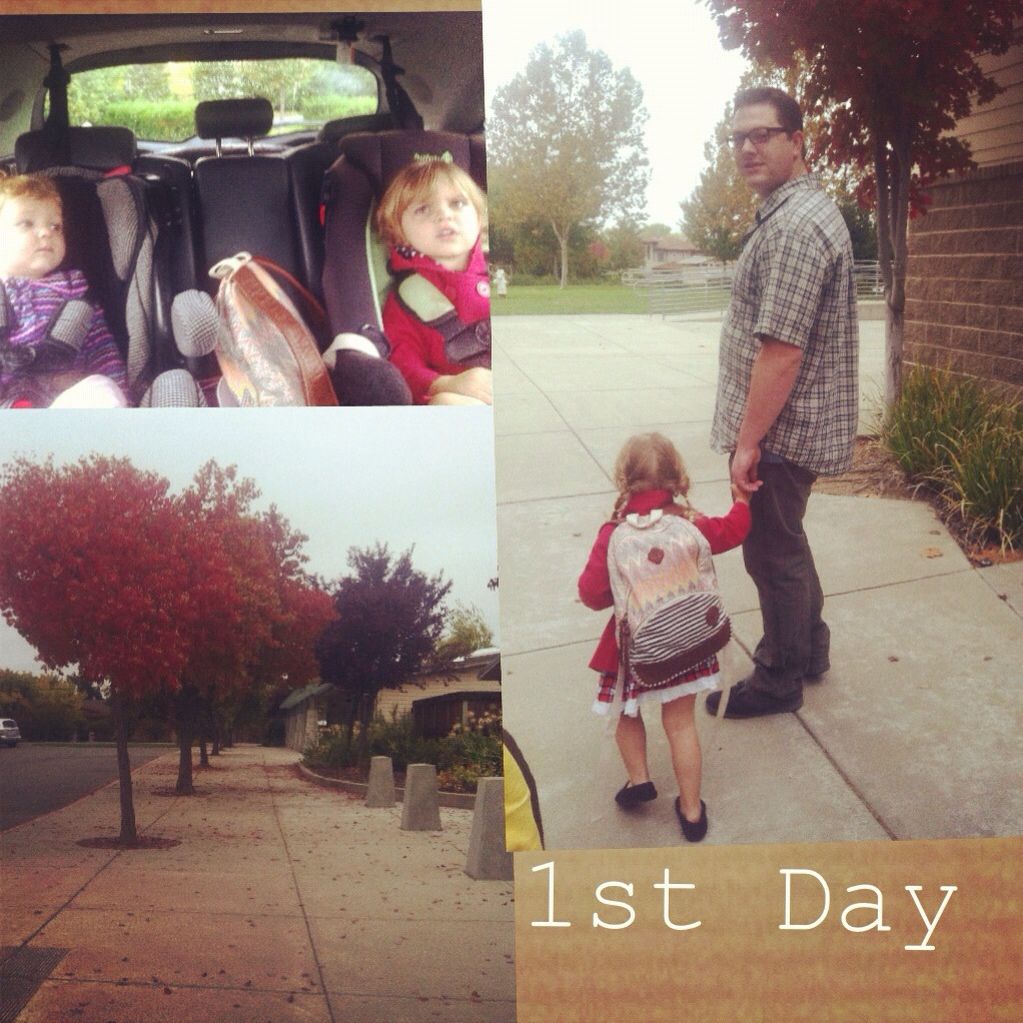 My baby is in school. I can not believe this day is finally here.
These are the days of waking early, and prepping lunches.
Laying out little clothes the night before.
I planned everything out.
I made a chalkboard sign with little words like "1st day of Pre-School"
I had the cutest little red plaid dress and matching coat and shoes.
I had a smile, and some nerves and headed out the door with the whole clan.
I even had plans on being stoked and relieved, to basically have a babysitter everyday with a PHD in behavioral studies, though I missed her the whole time.
It was so heartbreaking leaving her the first day, as a parent.
I actually didn't expect to feel such emotion when I left.
When I finally got to pick her up, she was a beam of sunshine.
Saying "Goodbye" to all of her new friends and teachers.
What a joy it is, to have children and watch them embark on each stage in life.
Oh, what will the future years bring?
Many, many more of these moments
Big leaps, and small steps to become
their own person.
To one day wake up and realize
"Oh snap, I am a momma myself!"
I use to wonder as a child what kind of person I would grow up to be and now all I wonder is how will my children remember me?